Best Hot Tubs, Best Service, Best Prices in Sonora, CA. Buy the best, hire the best! Visit our Hot Tub Store Page.
---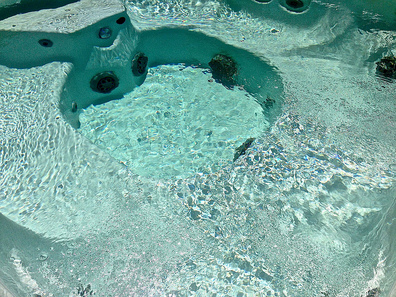 We gladly offer our services in the Sonora area.
Our repair rates for this area are as follows:

Diagnostic Rate - $100 If you choose to repair tub, the diagnostic charge is credited to your tub labor charge if we can repair your tub on the same day. If we have to order a part or it exceeds one hour of labor to fix, every hour after that is prorated at $80hr. ex-15 min to install ordered part after diagnostic call = $20 + the part.
Spa Drain, Clean and Refill - $169 We will drain your spa and clean it from head to toe. Occasionally a spa when turned on after a long period of non use, gunk can shoot out after refilling spa. In extreme occasions the spa will have to be drained and refilled again. This is an additional $30 charge. A nearby hose and 120V electrical outlet is needed. This service can be paired up with a diagnostic call for a discounted price of $209 for the pair.
---
Please contact us today to schedule an appointment.
(209) 222-3755